2023 Global Learning and Development Trends
February 6, 2023 (Monday)
6:00 - 7:00 pm Pacific Standard Time
Date: February 6, 2023 (Monday)
Time: 6:00 – 7:00 pm Pacific Standard Time
Join this exclusive panel discussion from GLOBIS, Japan's No. 1 MBA and largest corporate education provider. Discover the global learning and development (L&D) trends that will shape talent development in 2023.
GLOBIS Unlimited is proud to announce this exciting joint event with GLOBIS USA.
Event Agenda:
Part 1: Identifying and discussing global learning and development (L&D) trends
Part 2: L&D challenges faced by companies in 2022
Part 3: Potential solutions that can be implemented in 2023
Part 4: Interactive Q&A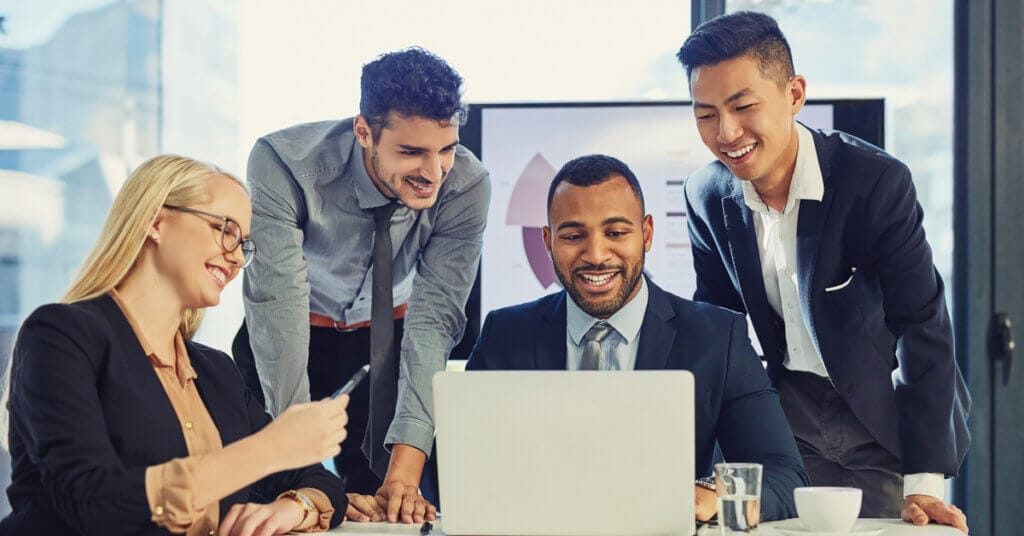 2023 Global Learning and Development Trends
With today's fast-evolving business landscape, learning and development (L&D) plays a critical role in shaping the workforce of today and the future. A well-structured L&D strategy can empower any organization to grow their business and maximize their employees' potential.
In collaboration with GLOBIS USA, join us to discuss global L&D trends that have the potential to boost organizational knowledge, workforce performance, and talent retention. Gain a wider perspective and actionable insights on how to shape your success individually or for your organization.
Who should attend?
Business professionals and leaders interested in understanding the trends in learning and development that will impact talent development in 2023.

Business professionals interested in pursuing further education or upskilling in various business fields.
Event Schedule:
February 6, 2023 (Monday)
6:00 - 7:00 pm (Pacific Standard Time)

The session will be held on Zoom. Please register for this event to receive the Zoom link.

Language: English

About the Speaker
Alex Scharf
Director, GLOBIS Digital Platform, Faculty
Alex Scharf is the Director of Product for GLOBIS Unlimited, an online learning platform focused on business content. GLOBIS Unlimited has been used by over 150 companies globally with learners from more than 50 countries. Before launching GLOBIS Unlimited, Alex started GLOBIS' Online MBA program, Asia's first 100% live online MBA from an accredited institution.
Alex serves on the Board of Directors at GLOBIS USA Inc., based in San Francisco, California. Alex has lived in Japan for more than 10 years, working in local government, technology and education, and is fluent in Japanese. He has degrees from the University of Washington and Oregon State University and has completed certificate programs from Harvard Business School and INSEAD.

About the Speaker
Adam Gordon
Director, Head of Business Development, Faculty
Adam Gordon has worked in the education sector in Asia and the UK for over 20 years and has been engaged in content management, business development, strategy planning, L&D, operations, and marketing during this time. He has facilitated sessions in Leadership with a strong focus on globalization and a keen interest in Japanese management.
At GLOBIS, Adam is the Director of Business Development for GLOBIS Unlimited. He manages both global B2C and B2B sales and marketing. He also coaches corporate clients in leadership development. His specializations include leadership development and theory, L&D, team development, globalization, and cross-cultural management.
About GLOBIS
GLOBIS provides corporate and executive programs in English, Chinese, and Japanese, both online and on-location, to develop the next-generation of global leaders.

As Japan's No. 1 business school and largest corporate education provider, GLOBIS strives to develop and empower business professionals through a wide variety of services that help individuals and organizations pursue their goals. These services include tailor-made corporate training, e-learning (GLOBIS Unlimited), MBA programs (GLOBIS University and GLOBIS nano-MBA), and publications (GLOBIS Insights).

GLOBIS has campuses in Japan, the USA, Europe, Singapore, Thailand, and China.
About GLOBIS Unlimited
GLOBIS Unlimited is global business e-learning powered by Japan's No. 1 MBA. GLOBIS Unlimited gives busy professionals the opportunity to learn business trends and the essentials of an MBA anytime, anywhere.

GLOBIS Unlimited empowers individuals and organizations with a full library of online video courses exploring essential business frameworks, concepts, and trends, and a clear understanding of how to apply them to business needs.