GLOBIS Unlimited proudly supports the GLOBIS nano-MBA

GLOBIS nano-MBA
Info Sessions
Upcoming dates:


November 16, 22, 26
December 7, 13, 20
January 7, 11, 18
Join this informative online session to discover the benefits of learning with the latest online program from GLOBIS, Japan's No. 1 business school. nano-MBA is a unique and flexible online business learning experience created with busy professionals in mind.
Learn how you can leverage the nano-MBA to upskill and earn credits for GLOBIS MBA programs.
Session Agenda:
Part 1: Introduction to GLOBIS

Part 2: Welcome to the nano-MBA

Part 3: Interactive Q&A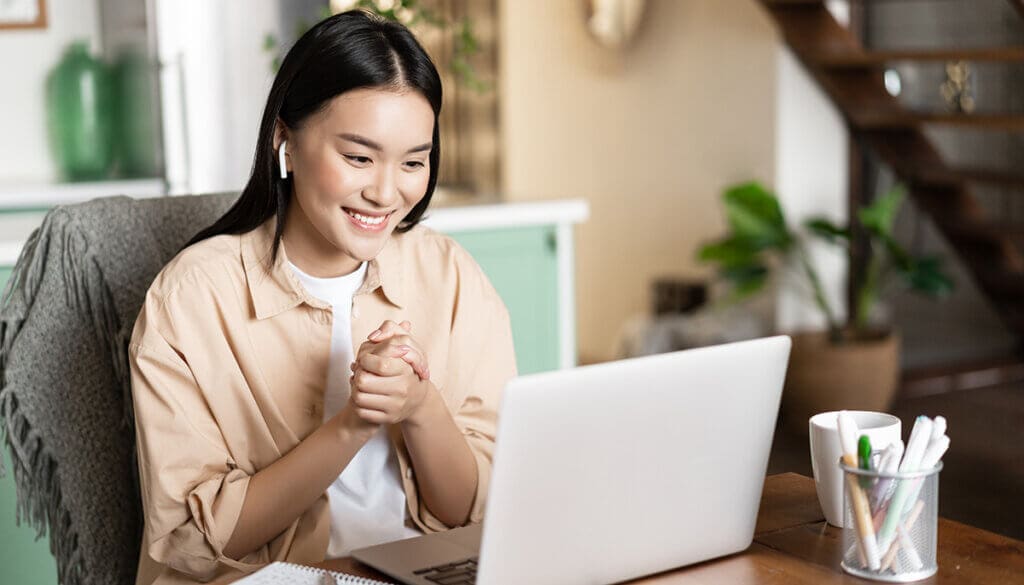 The GLOBIS nano-MBA Program
The nano-MBA program is GLOBIS' newest service aimed at helping busy professionals learn on a flexible schedule of their own. nano-MBA offers a unique combination of live classes and self-paced learning formats, with live lectures, AI-powered feedback, and actual MBA credits towards GLOBIS MBA programs.


Join us for this live interactive online session to discover how nano-MBA can be the perfect program for your learning needs.
Who should attend?
Business professionals interested in upgrading their knowledge and skills through short, flexible online classes, as well as those considering an MBA in the future.
Upcoming dates:
November 16, 22, 26
December 7, 13, 20
January 7, 11, 18

Sessions are approx. 60 minutes.
See below for session times.

Language: English

About the Speaker
Rahul Bandyopadhyay
Program Manager, GLOBIS nano-MBA
Rahul is the program manager for the GLOBIS nano-MBA. Rahul has experience in education and L&D, especially in the e-learning and microlearning sectors. At GLOBIS, Rahul is currently involved in developing innovative digital learning services (such as nano-MBA) for GLOBIS Digital Platform, GLOBIS' digital products division.
Previously, Rahul was involved in promoting the GLOBIS MBA programs to both domestic and global audiences. He is also a graduate of the GLOBIS Part-time MBA.

About the Lecturer
Adam Gordon
Head of Business Development, Faculty
Adam Gordon has worked in the education sector in Asia and the UK for over 20 years and has been engaged in content management, business development, strategy planning, L&D, operations, and marketing during this time. He has facilitated sessions in Leadership with a strong focus on globalization and a keen interest in Japanese management.
At GLOBIS, Adam is the Director of Business Development for GLOBIS Unlimited. He manages both global B2C and B2B sales and marketing. He also coaches corporate clients in leadership development. His specializations include leadership development and theory, L&D, team development, globalization, and cross-cultural management.
About GLOBIS
GLOBIS is Japan's No.1 MBA provider and also offers corporate and executive programs in English, Chinese, and Japanese, both online and on-location, to develop the next generation of global leaders.

GLOBIS is also active in the e-learning and microlearning space, with products like the GLOBIS nano-MBA giving busy professionals the opportunity to learn the essentials of an MBA and business trends anywhere, anytime.

As Japan's No. 1 business school, GLOBIS strives to develop and empower business professionals through corporate training, e-learning, and MBA programs in the heart of Tokyo and online.
Info Session Registration
Wednesday, November 16, 2022
19:30-20:30 JST
*Trial Class: Leadership & Career
Tuesday, November 22, 2022
19:30-20:15 JST
Saturday, November 26, 2022
10:00-11:00 JST
*Trial Class: Leadership & Career
Wednesday, December 7, 2022
19:30-20:30 JST
*Trial Class: Leadership & Career
Tuesday December 13, 2022
19:30-20:15 JST
Tuesday, December 20, 2022
10:00-11:00 JST
*Trial Class: Leadership & Career
Saturday, January 7, 2023
10:00-11:00 JST
*Trial Class: Leadership & Career
Wednesday, January 11, 2023
19:30-20:15 JST
Wednesday, January 18, 2023
19:30-20:30 JST
*Trial Class: Leadership & Career